Already have your PC setup? We want to see it! Use this opportunity to show us your personality and maybe even win some Allied Loot in return. Before you hit that record button though, there's a few things you should do:
First of all, prep your setup! Declutter your desk, manage those cables, turn on any awesome RGB lighting (or lamps) that you've got, just try and make your setup… pop. Your desk doesn't need to be perfect, just make sure it's presentable! Remember, this might end up on our social media, so don't put anything in the shot that you don't want anyone to see, including the 3-day old lasagne that your Mum made ;)
Everyone is different, and we want that to be shown off in your content! Do you have anything that makes you stand out from the crowd… apart from your awesome new Allied Gaming PC? We're talking about:
An interesting gaming setup
Plants on your desk?
Gaming memorabilia on your desk or around your gaming setup?
Posters on your wall?
RGB lighting? Nanoleaf? RGB lamps? RGB everything?! YES!
All of these would be awesome to see, so SHOW. IT. OFF. We would love to see how unique your setup is, and how much it streams "YOU". Remember that we #GameAsOne!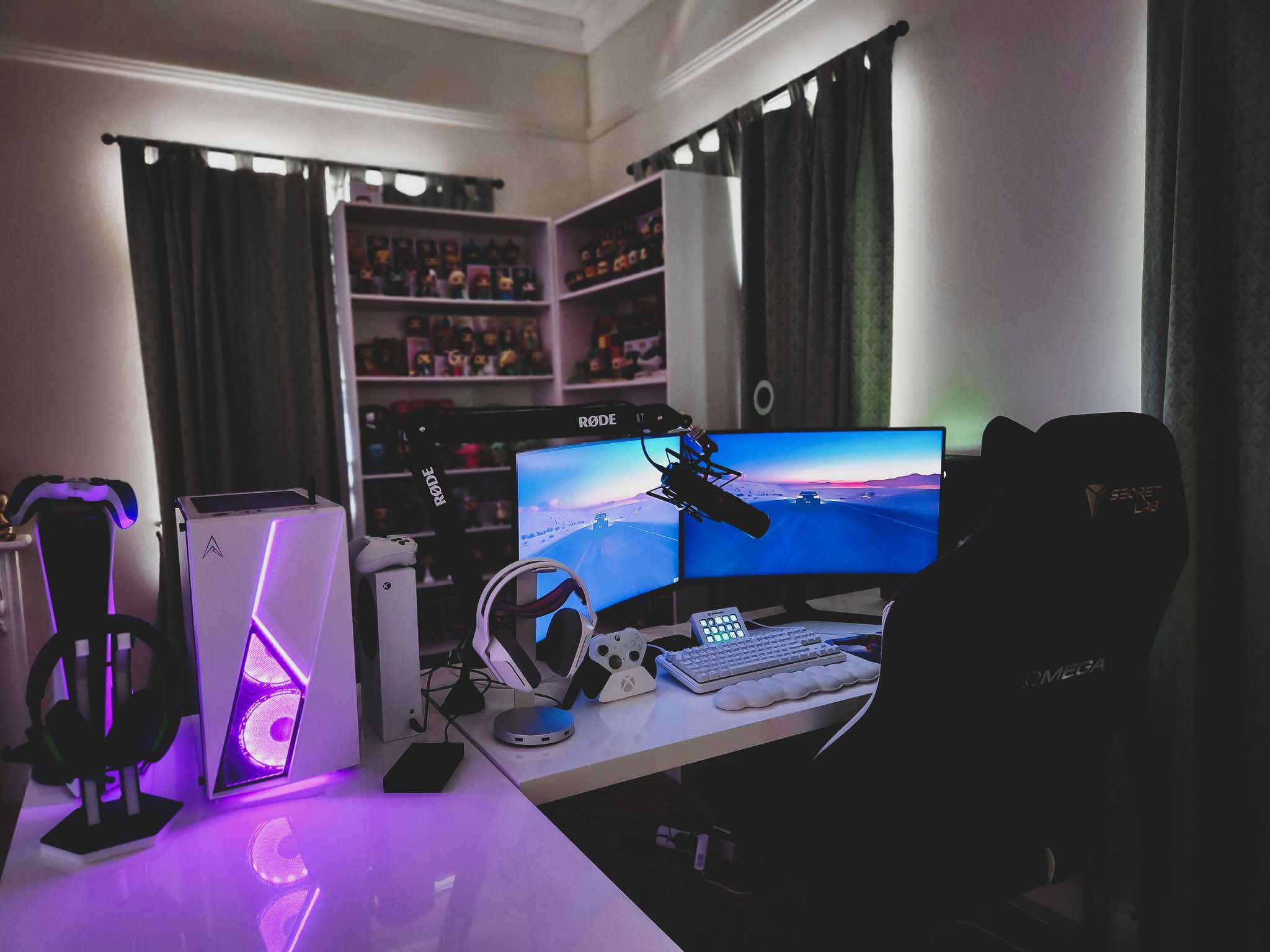 Why not record some audio to go with your video? If you need some ideas on what to talk about, maybe start with: What PC did you upgrade from? What PC did you upgrade to? Was it our Stinger, Patriot, or the ultra-spec insane M.O.A.B.? Let us know which build you purchased, and what the specs are… we want to hear ALL about it.
Once you've got your setup all ready… you can begin taking photos or your setup! Make sure you've got all your peripherals set up properly – mouse, mouse pad, keyboard, headset, speakers, and everything else – we promise we won't be offended if you don't have Allied peripherals - this could be your way to get some…
We're gonna stress: be unique, let the RGB lighting flow, show us how individual your setup is. Gaming and movie posters, plants (and their names!) gaming memorabilia, fun desktop backgrounds, we want to see it all! Be passionate, and most of all… have fun!
Don't forget - if we like your content, you can get some incredible Allied Loot in exchange.
Once you've made your content, either post your video with the #AlliedGaming, or tag us @alliedgamingpc on Facebook, Instagram, Tiktok, or Twitter. Don't want to post? Email sales@alliedgaming.com.au or send us your content via DM.